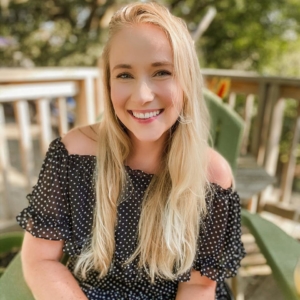 Mackin was born and raised in Columbia. She was baptized and confirmed at Washington Street UMC, where she is still an active member. She attended Northside Middle School and Brookland-Cayce High School where she played soccer and tennis. In 2016, Mackin graduated from the University of South Carolina with a Bachelor's degree in Anthropology and Religion. For a year after college graduation, she lived with her grandparents in Edinburgh, Scotland where she traveled around Europe for a while and spent time at her favorite monastery in southern France, Taize. In 2017, she decided to pursue a Master's degree in Social Work and graduated in 2019 with her MSW.
For the past year, Mackin has worked at the Methodist Student Network (MSN) as the Ministry Associate where she helped plan mission trips, worship services, local service opportunities, retreats, and events for the students.
Mackin loves to travel and spend time with her family and friends. She is passionate about service and working with under-served and minority communities both locally and internationally. She loves working in ministry and is very excited to be the new Director of Youth Ministries.