"I am the way, the truth, and the life."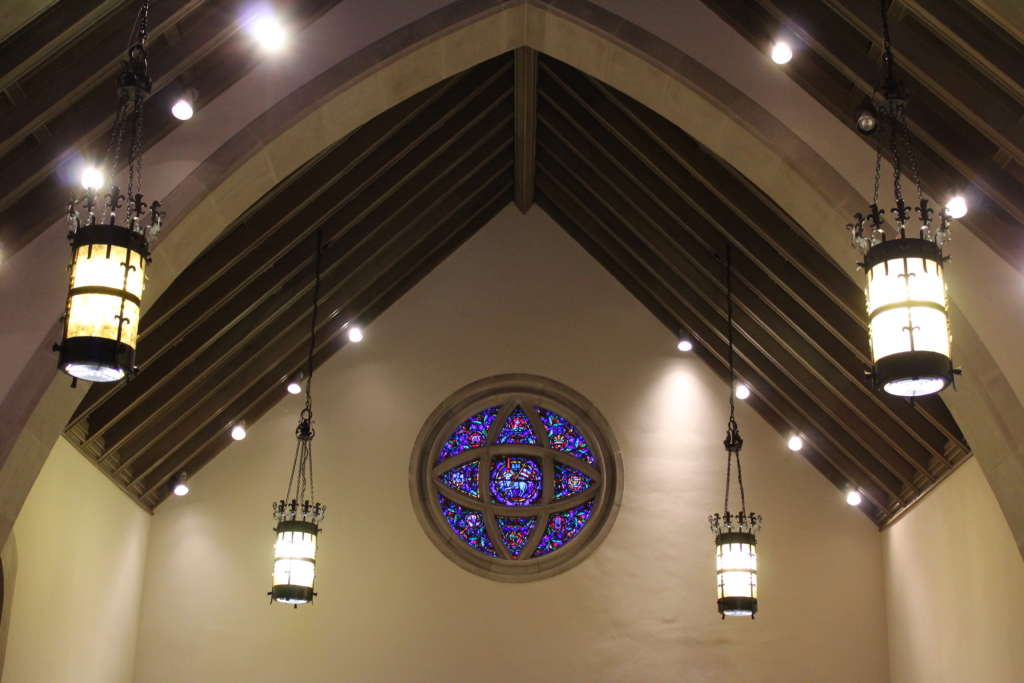 The stained-glass windows in beautiful Christ Chapel depict the "I am" sayings of Christ and the different aspects his life and ministry.
On the day in which the Chapel was dedicated, it was said: "This chapel in its every appointment centers in the life of our Lord. To enter is to confronted on every hand with Christ; to pause to worship is to see a sermon imprinted in glass, in stone, in gold in wood." The first service was held in Christ Chapel in 1960.