Our Mission Statement
With hearts full of love, the mission of Washington Street UMC is to make disciples of Jesus Christ for the transformation of the world from the heart of the city throughout the world.
Our Identity Statement
The congregation of Washington Street UMC praises and serves God from the heart of the city in ways that reach our neighbors near and far. We welcome and affirm all who seek the love and mercy of Christ regardless of race, creed, age, gender, national origin, sexual orientation, gender identity, or economic status. We honor traditions as rooted in our history, our expression of worship, and our respect for theological curiosity. We nonetheless see vital change and ongoing renewal as essential for spiritual growth.
Our Core Values
The disciples at WSUMC value the following:
a strong faith demonstrated by mission and service;
our love for one another and a deep sense of church community;
a historic connection with the local community
meaningful sermons and an inspirational ministry of sacred music;
faith, power, and wisdom emerging from theological study
and openness to diversity and inclusion as expressed in the United Methodism's "open hearts, open doors, open minds" credo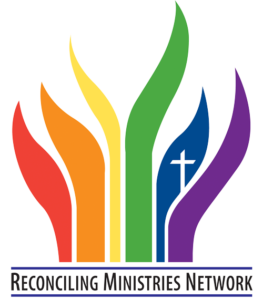 Washington Street United Methodist Church is a member of The Reconciling Ministries Network (RMN). The Reconciling Ministries Network envisions a renewed and vibrant Wesleyan movement that is biblically and theologically centered. As committed disciples of Jesus Christ, we strive to transform ourselves and the world by living out the Gospel's teachings of grace, love, justice, and celebration of all of God's children.
To read more about RMN, click here to download their brochure.