Faith, Hope, and Love in Action
United Methodist Women is a community of women whose purpose is to know God, to experience freedom as whole persons through Jesus Christ, to develop a creative supportive fellowship, and to expand concepts of mission through participation in the global ministries of the church.
Every day, the 800,000 members of United Methodist Women (UMW) put their faith, their hope, and their love into action to organize for mission in communities close to home and around the world. UMW is the largest denominational faith organization of women. Their missions foster spiritual growth, develop leaders, and advocate for justice.
The members of the UMW at Washington Street pledge their time, money, and talents to fulfill the Purpose of the UMW. We annually contribute money to Pledge to Missions with the Columbia District of United Methodist Women and have maintained our 5 Star and Gold Seal designations with the District. These pledges support more than 100 national mission institutions on six continents.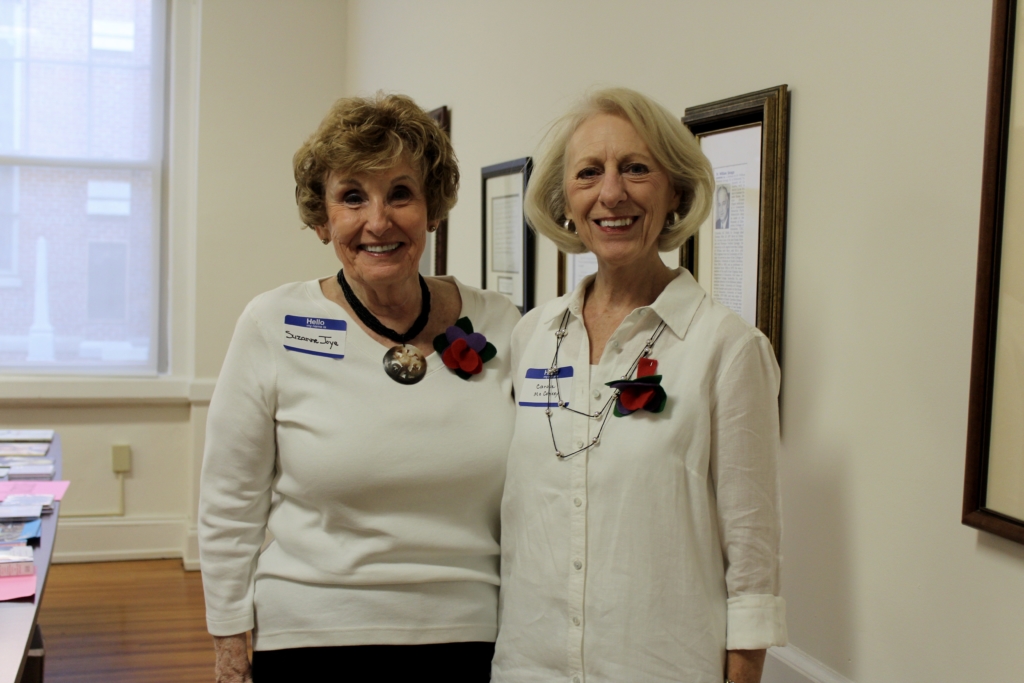 (Pictured Above: Members of Washington Street UMW)
State-wide and locally, Washington Street UMW takes an active role in missions that support women, youth, and children. The John's Island Rural Mission, which sells produce at the church in the summer, and the Wallace Family Life Center in Bennettsville are two missions benefitting from pledges from the Washington Street UMW. Locally, our members provide financial and interactive support to the Cooperative Ministry, Epworth Children's Home, Free Medical Clinic, Killingsworth Home, Harvest Hope Food Bank, and Sistercare, among many others.
(Pictured Below: UMW from churches across the Midlands at the 45th Annual Columbia District Meeting hosted at Washington Street)
In addition to our community service, we also serve our church home. The Washington Street UMW hosts the annual Lenten Lunches, held before and after the Lenten Services on Wednesdays during Lent. The proceeds from lunch benefit the Soup Cellar. The UMW also hosts a collective fellowship for all women at Washington Street — either at the Mother-Daughter-Sister-Friend Luncheon or at a spring gathering (often a lunch, brunch, or tea), alternating years.
Are you interested in belonging to our "Sisterhood of Grace"? The UMW at Washington Street is organized as an at-large unit and as traditional women's circles:
UMW At-Large Unit
The at-large unit of the Washington Street UMW is for women who have recently joined the church and are unsure of their level of participation at the time; for women who are not able to participate in a circle because of conflicts and time constraints with families, education, and careers; and for all Washington Street woman who seek to support the missions and events sponsored by the UMW. The At-Large Unit does not collectively meet. Each potential At-Large member is asked to complete a contact information sheet and to make a financial pledge, if possible, in any amount to support the missions of the UMW. Any At-Large member may visit our traditional circles at any time and may participate in all UMW events and fundraisers. At-Large members may participate as much or as little as they like.