We've Got Pride!
Join us as we participate in the 2022 Pride Festival in downtown Columbia, Oct. 14-15, 2022.
Join in as we participate in the NIGHT PARADE as we LIGHT UP THE NIGHT, Friday, October 14, 2022 @ 7 pm
Come out and help us support, celebrate, educate, and advocate for the LGBT community and culture of South Carolina.
WSUMC will again participate in this celebration starting with a gathering prior to the parade for food, drink, and fellowship. Location TBD. Then on Saturday, visit our booth along Main Street. WS members will be out welcoming and affirming our friends and allies alike.
Currently, we are looking for volunteers to help out at the booth, which will be open from 12:00-6:00 pm on Saturday. You can sign up to help online at Signup Genious by clicking the link below!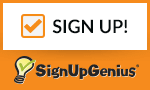 Questions? Contact Nancy Whittle at ncwhittle@aol.com