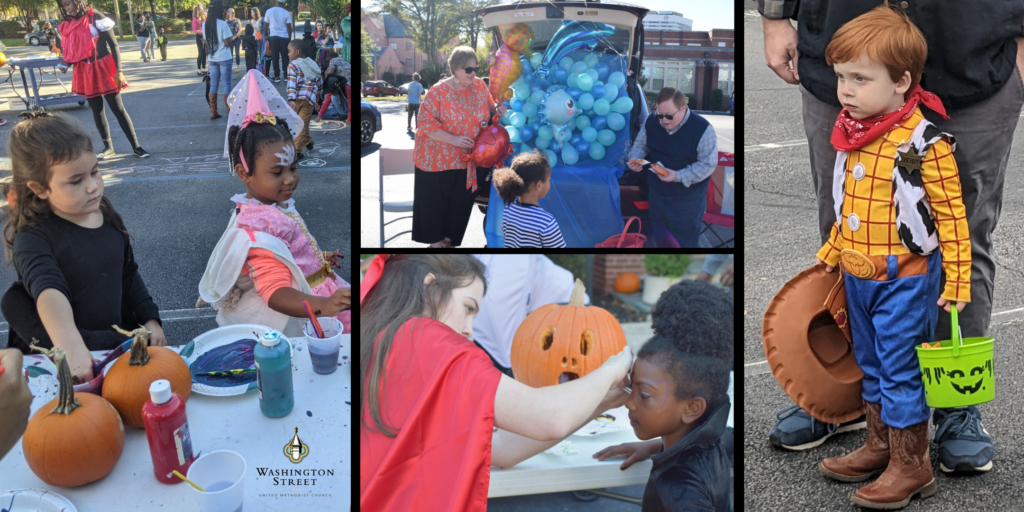 2023 Fall Festival is Coming!
Ghouls, goblins, and great volunteers should sign up to help out with our upcoming Fall Festival! The Festival and Trunk or Treat will be on Sunday, October 29th from 4:00 to 6:00 p.m. We will have a bounce house, pumpkin carving table, games and prizes, tables and trunks for trunk or treat, plus a few surprises! Here are some ways you can volunteer:
1. Decorate your trunk! Arrive at 3:30 p.m. to set up your trunk and help hand out candy in the parking lot.
2. Donate candy! We hope to have a big turnout, so extra candy is needed. You can drop off candy donations in the Mission Garden across from Threatt Hall or in Sarah-Kate's office.
3. Help out with the pumpkin and prize tables.
4. Spread the word!
The Fall Festival is a great event for all ages, so be sure to spread the word to neighbors and friends about the event. For questions or to sign up to help, reach out to Sarah-Kate at sarahkate@wsmethodist.org. Thanks to all the great volunteers!
Everyone is welcome!