Sunday Dinner on the Grounds
June 27, 2021 | 4:00-6:00 pm
Threatt Hall & Church Parking Lot



CLICK BELOW TO VOLUNTEER!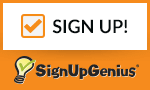 Meals served by:

Other participants announced soon!
The Sunday Dinner Mission team of Washington Street United Methodist Church (WSUMC) will hold a Sunday Dinner on the Grounds. Scheduled for Sunday, June 27 from 4:00 pm to 6:00 pm in Threatt Hall (with limited capacity), and the church parking lot, this will be the first indoor Sunday Dinner event since COVID. The church is located on the corner of Washington and Bull Streets in downtown Columbia. A pre-prepared, pre-packed take-away (or sit-down) dinner will be served to any in need in our community. The Coffee Queen (Denean Ambersley), is the designated caterer for the event.
Volunteers from WSUMC and the community will participate in the event, helping with set-up, take-down, as well as welcoming guests. Tables will be set up for those who wish to sit and eat indoors in Threatt Hall. Tables will be distanced at least 6 ft apart. Masks will be required while indoors. The church will have masks available for any who need one.
---
This mission, normally known in the community as the Sunday Dinner, is an outreach of the Sunday Dinner Mission Team of WSUMC. The outbreak of COVID-19 had caused the team to look at a different way of focusing on the needs of those experiencing hard times and homelessness. This marks the first time since the pandemic that the event will be held indoors, and in a more "normal" manner as in the past.
Thanks to a discretionary grant from Richland County, WSUMC will be able to continue its mission throughout 2021. 
John Wesley believed that "Disciples of Christ must be intimately related to the poor so that the poor can be fully brought into the life-giving community". It is not just about giving money or services; it is building relationships that help the poor become more "capable to fulfil their God-given gifts". (Wesley Study Bible)